Boordy Vineyards:  "To Make Great Wine is to Love its Home"       
October 3 @ 1:00 pm

-

4:00 pm

$25 – $40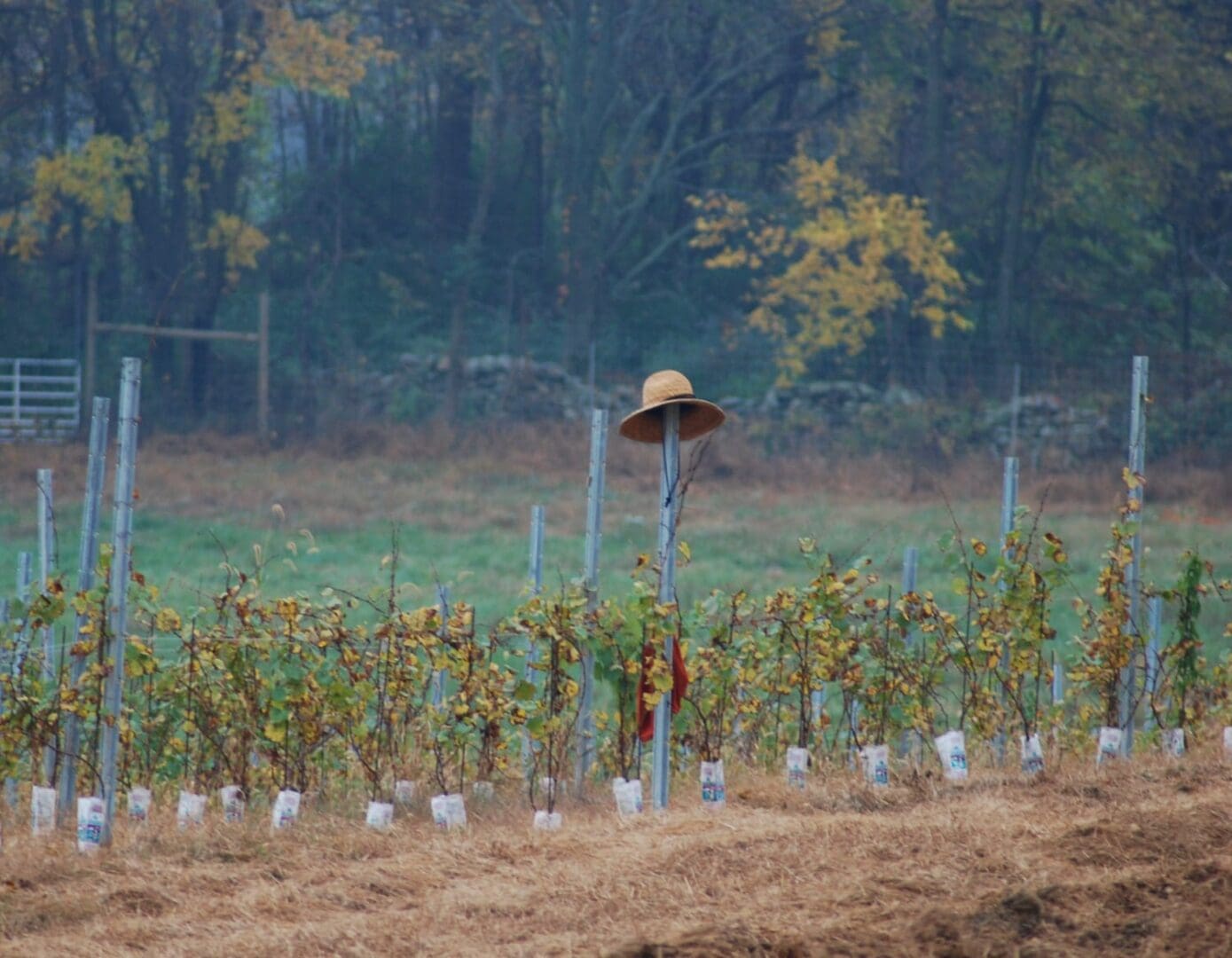 ———————–by Joyce Soroka
COME JOIN US… for the last event in our Pennsylvania Wine Society 2021 "Summer in the Vineyard Series" on Sunday, October 3rd at 1:00 p.m.! During this event, you will share in an extraordinary wine tasting experience while also marking 75 years of Boordy Vineyards winemaking tradition. Boordy Vineyards is the oldest winery in the State of Maryland and the second oldest winery on the East Coast! You are sure to enjoy the wines from the Boordy Vineyards premium label Landmark Series of wines, pared with your picnic lunch or foods you purchase from the on-location food truck, along with live music and an incredibly charming vineyard setting amidst the atmosphere of the 2021 Harvest! We look forward to enjoying the event with you!
We will start with a guided tour of the winery, its production facility, and a preliminary wine tasting from the wine storage tanks inside the production facility. Following the tour, we will gather in a shaded grassy area and sit at picnic tables where the Landmark Series wine tasting will be conducted.
Our tasting will be from the Boordy Vineyards Premium Labeled Landmark Series of Wines. These wines are refreshingly crisp whites to complex, age-worthy reds. Handcrafted wines are the finest representations of vintage year, varietal character, the geography of the Maryland regional  appellation, and the soul of our winemakers. Made in limited quantities, the Landmark wines are sourced from 100% Maryland grown grapes, principally from the Boordy Vineyards estate vineyards in the Long Green Valley of Baltimore County and their South Mountain Vineyard in Frederick County.
 Boordy Vineyards has repeatedly won wine competitions at the Finger Lakes International Wine Competition, the San Francisco International Wine Competition, the Atlantic Seaboard Wine Competition and The Maryland Governor's Cup. The Maryland Governor's Cup, established in 1984, is limited to wines with a Maryland appellation (75% or greater Maryland-grown grapes). It is overseen by WYPR's Cellar Notes host Al Spoler. His exacting discipline and panel of highly qualified judges make this competition an excellent bellwether for the impressive gains in quality of Maryland wines.
We will taste the following wines:
1) 2020 Viognier ~ Aromas of honey and ripe peaches lead to a powerful flavor of ripe pear, lychee and tangerine. Full bodied with alluring viscosity. Enjoy with seafood and spicy foods. Drink now through 2024.
2) 2019 Chardonnay Dry Bench Reserve ~ From the "dry bench" of our South Mountain Vineyard. Full-bodied with aromas of lemon meringue and hazelnuts. Vanilla bean and lemon zest on the palate.
3) 2020 Rosé ~ Lively flavors of freshly picked strawberries with cream, rose petals and a lingering touch of citrus. A blend of estate-grown Cabernet Sauvignon, Merlot and Cabernet Franc picked early specifically for Rosé production.
4) 2015 Landmark Reserve ~ Resemblant to the left bank of Bordeaux, powerful structure, deep flavors, toasted vanilla bean, chocolate, brambleberry, and sage, with notes of Morello cherry, and a touch of graphite. This wine won the 2020 Maryland Governor's Cup Double Gold.
The competition's WYPR's Cellar Notes host, Al Spoler, writes, "Boordy Vineyards walked away with the 2020 Governor's Cup, awarded to the best Maryland wine. Their 2015 LANDMARK RESERVE is a red blend produced during an exceptional growing season… the wine displayed ready-to-drink flavors, a classic aroma and amazing depth. It also won a "Double Gold", a distinction indicating unanimous praise from the judges. This year's competition was extremely tight, with many of our local wineries entering exceptional wines; but, at the end of the day, Boordy's superb red blend emerged as the champion."
 5) 2017 Lost Order No. 191 ~ Silky and smooth with rich aromas of blueberries, violets, and full grain leather. This Petit Verdot-led blend is full bodied on the palate with notes of black licorice, dark chocolate and mixed berry cobbler. Aged for 18 months in 25% new French oak barrels. Drink now through 2035.
Upon arrival at Boordy Vineyards, you will check in at the Gate, indicate you are with the PWS event. They will have a list of attendees and will direct you to parking.
Bring a picnic lunch or purchase something from the food truck vendor. La Barrita Restobar will be the resident food truck at Boordy Vineyards during our event. The food is Argentinian with an Italian flair. Menu items include Fried spicy chickpeas; Chorizo; (traditional Argentinian grilled sausage); beef, chicken or spinach Empanadas; and Arugula salad with Burrata cheese and roasted red peppers and freshly made Balsamic vinaigrette dressing. Sandwiches include a Ribeye sandwich, a NY Strip sandwich with the steak thinly sliced then breaded and fried. The sandwiches are served with a choice of fries or salad. Menu item prices range from $12-20.
So, plan to join us on Sunday, October 3 at 1:00 p.m. for the fun as we relax, taste and discuss the exceptional Boordy Vineyards wines. The weather may be cooler, thus reminding us that it is fall! We will be sitting at picnic tables; or, if you prefer, bring a lawn chair or seat cushion.   This is a "rain or shine" event, with a contingency plan to retreat indoors, if necessary, where ample room is available.   Boordy Vineyards is located at 12820 Long Green Pike, Hydes, Maryland 21082.  From the Harrisburg area, it is about a 75-minute drive first on the Interstate and then on well-maintained picturesque country roads. You will also be close to some covered bridges if you want to stop to enjoy them! This event is worth the trip!
Boordy Vineyards wines will be sold at a 10% discount per bottle to PWS event attendees during this event only.
100% COVID 19 vaccination proof with follow-up 14-day waiting period completion is required to confirm event reservations.  All CDC and PA DOH distancing and safety precautions will be followed.   Click here to make your reservations!  Admission prices are:
Members: $30                      Patrons: $25                         Nonmembers: $40
Related Events