Red, Red Rhone
October 15 @ 7:00 pm

-

9:30 pm

$85 – $100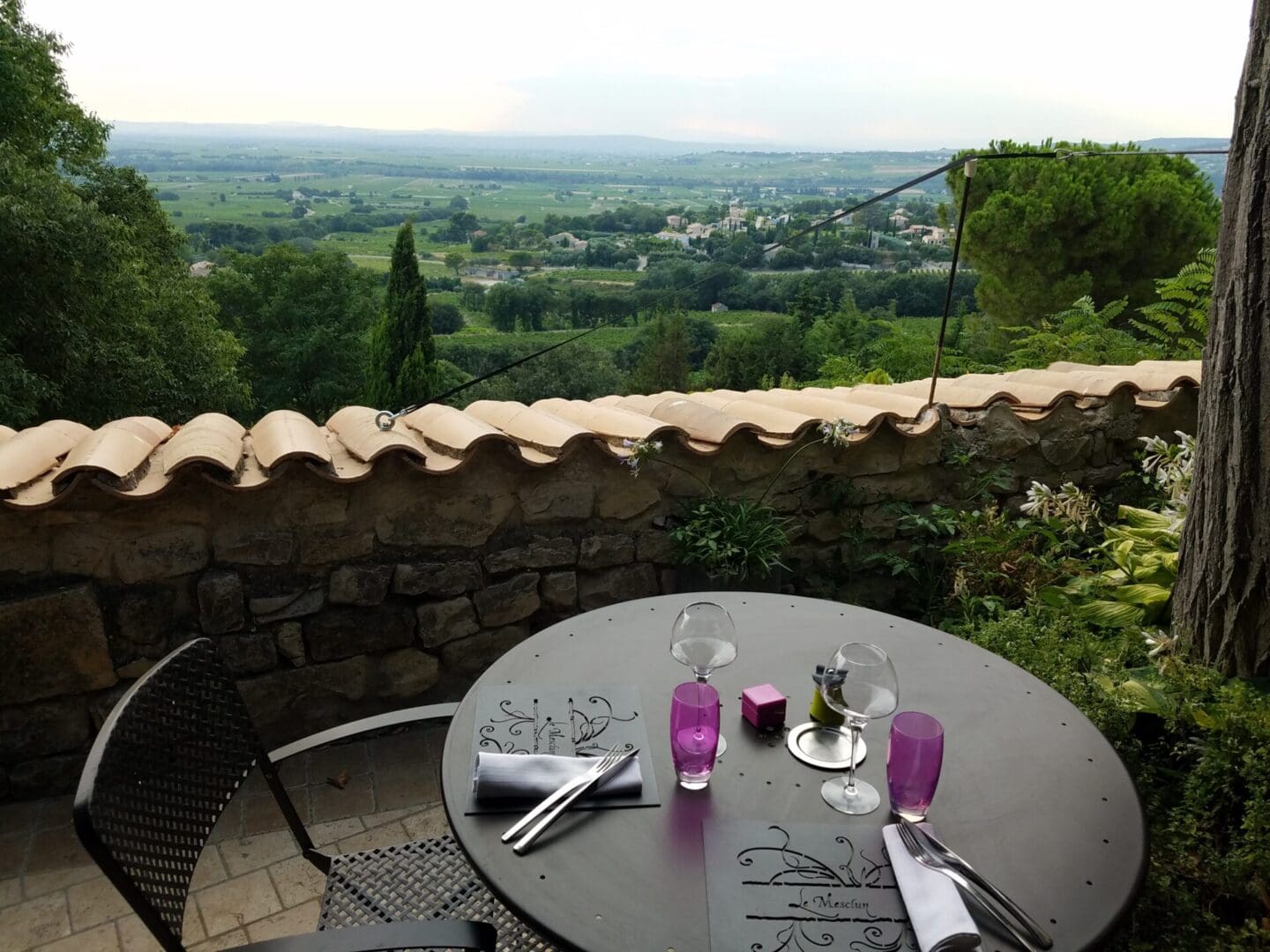 by Eric Miller 
The concept for this tasting is to simplify the signature features of the Rhone Valley's climate, soils, grape varieties and its confusion of regulations.  All that sounds very serious, yet our guest speaker, Eric Miller, promises "We will laugh, we will cry, we will zig and we will zag our way just north of Avignon and up the Rhone Valley, almost to Lyon. We will give white wines a tip of the hat but spend our precious time on everything red.  We will learn the differences between Côte du Rhone, Côte du Rhone Village, the Crus and what grapes are legal to use.  Why is it legal to irrigate some vineyards and not others?  How is the rock underlayment related to soil moisture?  Why are stews and braised meats, sausage and cassoulet served with these wines?  But tuna, pasta and eggplant too!?  All these things and more will be burned into your mind like the searing winds of the Mistral and magically, yea joyfully, appear on your tongue for ever and ever, amen."  Okay, Eric.  Let's tour!
The wines were selected from top producers and the amazing 2015 and 2016 vintages long before retaliatory price increases, and this exemplary collection cannot be replicated.  If that fact alone doesn't have you reserving a spot, there's special food pairings and more, so read on, please.   The wines Eric selected for us to explore and enjoy are:
The Greeting Wine—2017 IGT, Viennes, Viognier, Les Vins de Viennes  Les vins de Viennes is a modern winery in Viennes, Northern Rhone Valley, about 25 kilometers south of Lyon.  It is a collaboration between Yves Cuilleron, Francois Villard and Pierre Gaillard who are best known as Syrah specialists.
The South (Grenache and 9 close red friends)
2019 Côte du Rhone, Producer to be announced  This dry red wine is grown within the limits of its appellation, approx. 200,000 acres.  Côte du Rhone, somewhere north of Avignon and South of Lyon. Reds are generally dominated by Grenache.  Northern Rhone has a continental climate and granite and argili-calcairous soils.  Southern Rhone is chiefly Mediterranean climate with chiefly sandstone, limestone alluvia, loess and quartzite shingle soils.
2016 Lirac, Ch de Ségriès, Cuvee Réservée   A 17th century chateau with 145 acres that is located with the right to make both Rosé with the Tavel appellation and a red Lirac, both AOC "named villages".  It is located across the river from Chateauneuf de Pape.   40% or more must be Grenache and Mourvedre.  25% or less must be Syrah and Carignan.
Chateauneuf du Pape, Chateau de la Grande Gardiole, Vielles Vignes  11,500 cases/year.  83% Grenache, 12% Syrah, 2% Mourvedre, 2% Counoise, 1% WT_?  Wine from an ancient hillside town made famous by its powerful red wines.
2015 Gigondas, Domaine du Grand Montmirail, Vielles Vignes  A large  property of 100 acres with terraces on the southeast side of the Dentelles de Montmirail that form a perfect amphitheater above most of the surrounding vineyards.  Some say this town is a contender for the crown still worn by Chateauneuf du Pape.
2009 Ventoux, Chene Bleu, Abelard  Near the picturesque hilltop village of Crestet, it is several miles east and north of Gigondas.  Xavier felt this underappreciated appellation was being overlooked, underpriced and allowed to dither.  So, he converted the vineyards to bio-dynamic culture and put in a massive cash infusion to build an eco-sensitive winery 4 stories deep in solid rock.
2017 Côte du Rhone, Seguret, Domaine de l'Amandine  One of the perfect hillside villages in southern Rhone.  Complete with world class restaurant and a view to die for it has attained the status of a CdR Village.  The history of Amandine begins in 1968, when Jean-Pierre Verdeau, accompanied by his wife Maryse, founded the Domaine de l'Amandine, driven by the desire to make his own wine from the few hectares left to him by his father.  The wines were first sold only to merchants until his daughter married a trained enologist from South Africa.
The North (Syrah, is all she wrote)
2015 Cornas, Domaine Durand, Empreintes  Family owned and operated by Eric and Joel Durand since 1991.  Incredibly steep granite slopes and terraces of 100% Syrah.  A notably hot dry vintage.
2016 Crozes Hermitage, Emmanuel Darnaud, Les Trios Chenes  This domaine began in 2001 with 3.2 acres on the left bank of the Rhone.  It has grown to about 32 acres of small prime plots of mostly red grapes.  Some stems are left in the primary fermentation for 15 to 20 days before the wine is aged in "demi-muids" (600 litre) for 12 to 18 months.  This bottling was grown in Glacial Alluvium composed of river-rolled stones.
2016 Saint Joseph, E. Guigal  Established in 1946, the year after WWII ended, by Etienne Guigal, who had worked for Vidal Fleury for 15 years before that.  Guru Robert Parker said about Guigal's winemaking son, "I have never seen a producer so fanatical about quality as Marcel Guigal", which undoubtedly influenced the rapid change in perception and quality of the wines of the Rhone.
This is a high-end exploration of fine, food worthy wines, and so, we have planned with Hilton's Chef Bianco several small plate accompaniments to make it even more enjoyable for your palate:
BBQ Mushrooms with Polenta Smoked Almonds and Arugula
Braised Pork Stew – Grilled Garbanzo, Red Pepper, Rosemary Voulevant
Cheese plate of Fontina, Gloucester Cheddar, and Manchego.
Space is limited by both Hilton space, safe distancing, and wine availability; so sign up early to be able to tell the wonderful story later to those who procrastinate and miss out.  Plan now to join us at 7 p.m. Friday, October 15, 2021 at the Hilton Harrisburg for this fun and educational tour of the Rhone Valley. It will be a great way to kick off an October weekend!
100% COVID 19 vaccination proof with follow-up 14-day waiting period completion is required to confirm event reservations.   All CDC and PA DOH distancing and safety precautions as well as the Hilton Harrisburg's practices and policies will be followed as we are their guests.  Tables of 4 persons each may be reserved via communication with your reservation, or to the Treasurers.
Click here to sign up online.  I promise you will not be disappointed with any feature of this event.
Members:  $90            Patrons:  $85           Nonmembers:  $100
Related Events